A panel discussion at the University of Cambridge on 17 February will examine the impact of translation and language on marginalised communities in the UK and worldwide.
Academics from Cambridge, Edinburgh and Glasgow will come together on 17 February at the University of Cambridge's interdisciplinary Centre for Research in the Arts, Social Sciences and Humanities (CRASSH) to examine how translation can impact communities at the periphery of society, such as refugees, in both positive and negative ways.
The discussion, which is open to all, will consider the differences between high-prestige languages and low-prestige "non-standard" community languages and dialects in society, and how writers and translators are involved in the contentious process of defining and separating "official" languages from those at the margins.
Current predictions estimate that between 50% and 90% of the world's languages may become extinct by the year 2100, yet more than half the world's population today speaks more than one language and up to 1 in 5 UK primary school pupils have a first language other than English.
Sergio Waisman, Professor of Spanish and International Affairs at George Washington University, has said that "translation has drastically different cultural and political implications for writers in geopolitical margins than it does for those in geopolitical centres".
The Translation and the Periphery event aims to spark debate about the role of translation in society as well as the varied roles languages play in forming personal, community and national identity.
The panel discussion, which will be followed by a workshop on the same theme on 2 March, has been organised as part of the Cambridge Conversations in Translation Research Group, which is based at CRASSH.
The group aims to provide a forum for anyone and everyone with an interest in translation to come together and exchange ideas. It brings together people from fields as diverse as literary studies, linguistics, philosophy, history, theology, anthropology and music.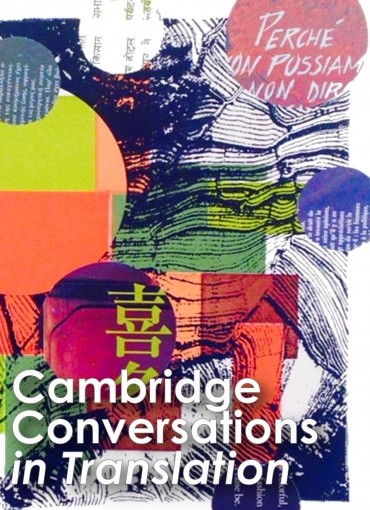 Dr Marcus Tomalin of the University of Cambridge said:
"The topic 'Translation and the Periphery' was chosen to prompt a discussion about the impact translation has on geopolitically marginalised communities. In an age of relentless globalisation, certain groups are routinely disenfranchised due to gender, ethnicity, nationality, etc. It is important to consider what kind of role translation can play in this situation. Can translation help to empower such communities, or does it inevitably increase their vulnerability?"
"We hear very little about the ways in which translation features in the lives of displaced migrants and refugees in countries around the world", Dr Tomalin continued. "The power imbalances manifest in any society are not only reflected in its languages, they are also actively sustained and supported by the way language is deployed. Like all other aspects of language use, translation is not an innocuous activity".
The panel discussion of Translation and the Periphery will be held on Wednesday 17 February at CRASSH, and is free and open to all.
The group will also host a workshop on the same theme on Wednesday 2 March. 
For more information about the University of Cambridge's Centre for Research in the Arts, Social Sciences and Humanities (CRASSH), see http://www.crassh.cam.ac.uk/.
Read More:
 Main image: "Street girl, Istanbul" by Thomas Leuthard on Flickr (CC 2.0). Poster by Gurpran Rau.